Attention: There is now a Doodle for the project presentations which will be held April 8-10 before lectures start for the summer semester.  Please register for a date.
Snow math art:  Check out this series of photos in the Süddeutsche Zeitung. For example: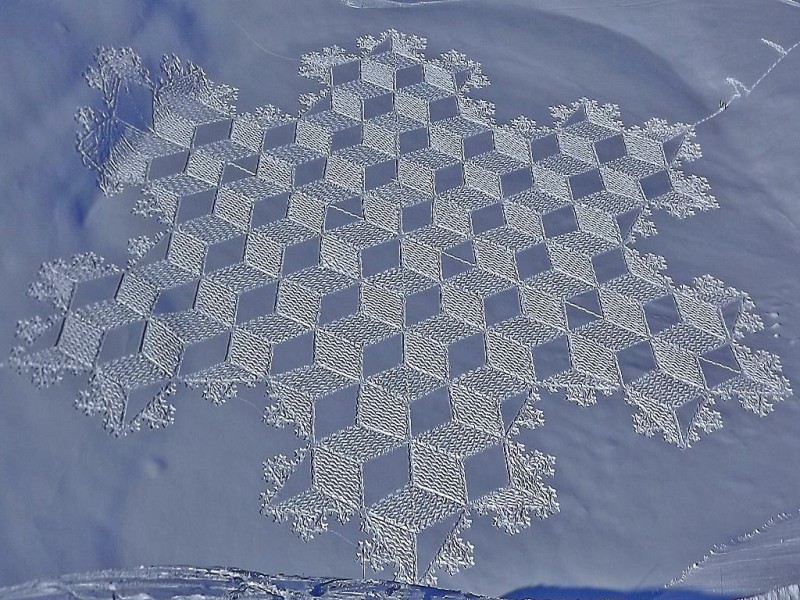 Coming up next week:  The course evaluation forms are available.  You can fill them out during the lecture next week either on Tuesday or Thursday, I'll provide time at the end of the lecture for this purpose.
Tuesday 14.01: I continued the derivation of spherical trigonometry begun last week in connection with the presentation on the Schatz linkage.  The motivation was to be able to solve for the various angles which appear in the motion of this linkage.  The approach I took can also be found in these lecture notes for Geometrie I from Boris Springborn, in particular, pages 5 and 6.
Thursday 16.01: We had the pleasure of hearing a lecture from Jeff Weeks, who is visiting the math department this week.  Jeff talked about "The Shape of Space" and demonstrated his entertaining and educational topology software, which can be found here.